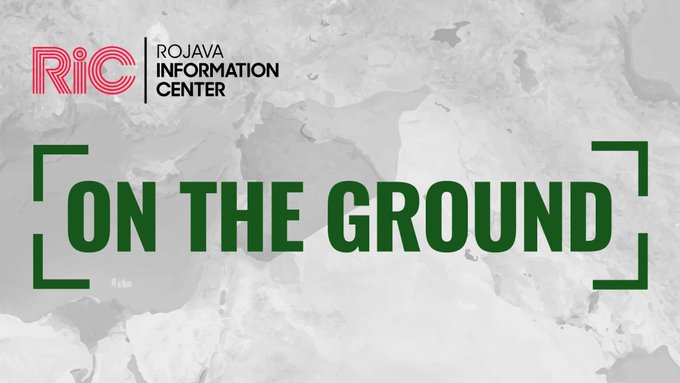 قتل مسعف آسيوي الجنسية من منظمة Free Burma Rangers" " الأميركية وأصيب آخر بجروح بليغة بعد أن تعرضت سيارات تابعة للمنظمة لهجوم بقذيفة من قبل فصائل المعارضة السورية المدعومة من تركيا، وفقا لما ذكره مراسل الحرة.
وأضاف المراسل أن الهجوم وقع في قرية كسرى في محيط مدينة تل تمر شمالي سوريا.
وأعلن المرصد السوري لحقوق الإنسان، في وقت سابق الأحد، بأن الفصائل الموالية لتركيا استهدفت طاقما طبيا تابعا للمنظمة، في قرية رشيدية بريف تل تمر في محافظة الحسكة.
وحصل مراسل الحرة على مقاطع فيديو تظهر السيارات التي تعرضت للهجوم.
وتحدث مركز روجافا للمعلومات، الذي يقول إنه مستقل ويعمل في شمال شرق سوريا، عن استهداف الفريق الطبي للمنظمة "بقصف تركي على قرية كسرة بالقرب من تل تمر، ووفاة شخص واحد على الأقل بالإضافة إلى إصابة آخرين.
Rojava Information Center@RojavaIC
A Free Burma Rangers medical team has been targeted by Turkish shelling on the village Kisra near Til Temir, with at least one death plus injuries reported.

The team was from @FreeBurmaRangrs, not Médecins Sans Frontières / Doctors Without Borders.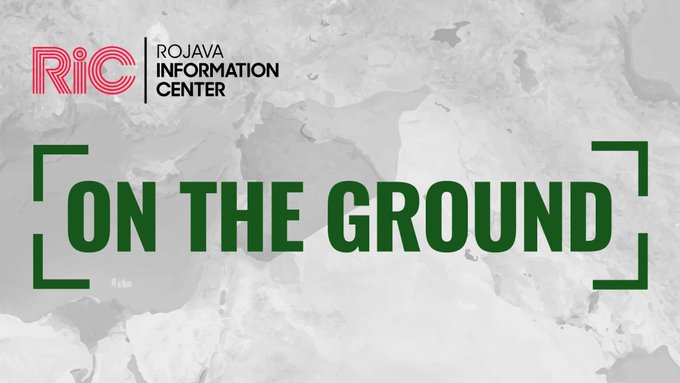 ٣٠٣:٢٣ م – ٣ نوفمبر ٢٠١٩المعلومات والخصوصية لإعلانات تويتر٣٨ من الأشخاص يتحدثون عن ذلك
تجدر الإشارة إلى أن منظمة "Free Burma Ranger" هي "حركة خدمات إنسانية متعددة الأعراق تساعد في تحرير المظلومين في بورما وسوريا والعراق وكردستان"، وفق موقعها.
وأوضح المرصد، من جهة أخرى، أن القوات التركية والفصائل الموالية لها تنفذ قصفا صاروخيا مكثفا لها على أماكن في قرية أم الكيف بريف تل تمر حيث تنتشر قوات النظام وقوات سوريا الديمقراطية (قسد)، وأماكن أخرى في قريتي قاسمية ومحمودية بريف مدينة رأس العين (سري كانييه).
وأضاف أن اشتباكات تدور على محاور بمحيط أم الكيف بين الفصائل الموالية لأنقرة من جانب، وقوات سوريا الديمقراطية من جانب آخر، تترافق مع استهدافات متبادلة ومعلومات عن مزيد من الخسائر البشرية.
وتحدث المرصد عن اشتباكات متجددة بوتيرة متفاوتة العنف في محاور بمنطقة أبو رأسين (زركان) ومحاور أخرى بريف مدينة رأس العين الشرقي، بين الفصائل الموالية لتركيا وقسد.
وقال إن قسد تمكنت من استعادة السيطرة على مزيد من المواقع في المنطقة، حيث ارتفع إلى 13 عدد المناطق التي استرجعتها منذ السبت.
ودارت اشتباكات عنيفة بين الطرفين، في محور زور مغار بالقرب من بلدة شيوخ بريف مدينة جرابلس شمال شرق حلب، وفق المرصد.
https://i0.wp.com/rojavainformationcenter.com/storage/2020/03/EIc4jY3WsAAjSpx-scaled.jpg?fit=2560%2C1440&ssl=1
1440
2560
Rojava IC
https://rojavainformationcenter.com/storage/2020/02/ric-top.png
Rojava IC
2020-03-23 12:06:47
2020-03-23 12:13:05
فصائل أنقرة" تستهدف طاقما طبيا لمنظمة أميركية في سوريا – الحرة