Turkey accused of 'utterly callous disregard for civilian lives'
Original article by Michael Bachelard, October 18th, 2019
Duhok, Iraq: Amnesty has identified potential war crimes in Turkey's invasion of northern Syria that include summary killings, bombings of a civilian convoy and a school where internally displaced people were seeking shelter, as well as the murder of Kurdish politician Hevrin Khalaf.
The damning report from Amnesty International secretary-general, Kumi Naidoo, said Turkey had shown an "utterly callous disregard for civilian lives" and had a responsibility to stop war crimes committed by forces under its control.
"Unless Turkey reins in its proxy forces and ends impunity for violations, it will encourage further atrocities," Mr Naidoo said.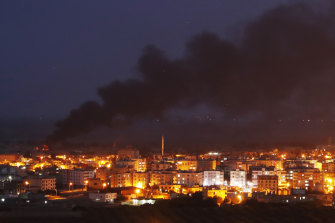 The report came as US President Donald Trump praised himself for showing "a little tough love" in the region that led to a ceasefire deal announced on Thursday night.
"It was unconventional, what I did. I said, they're going to have to fight a little while. Sometimes you have to let them fight a little while, and then people find out how tough the fighting is," Trump told a rally in Dallas.
"It's like two kids in a lot you've got to let them fight and then you pull them apart."
However, reports from Kurdish-backed media organisation the Rojava Information Centre on Friday described continuing fighting in Sere Kaniye also known as Ras al-Ain, despite the deal and a "human catastrophe" developing as 100,000 internally displaced people crowd into inadequate facilities in the town of Hasakah, without regular water after a water station was targeted.
The Amnesty report details atrocities from about 10 days of fighting, during which Turkey launched airstrikes and mortar shells into Kurdish areas of northern Syria, while almost 30 militia groups, armed and paid for by Turkey, carried out much of the ground offensive.
A Turkish air strike on October 12 hit a school in the town of Salhiye where civilians displaced by the fighting had sought shelter.
Two children were so badly burned that a rescue worker told Amnesty: "I couldn't tell if they were boys or girls because their corpses were black".
In the city of Qamishli, an 11-year-old boy and an eight-year-old girl were hit by mortar fire as they were playing near their home, with a mortar shell ripping the boy's chest open, according to a worker from the Kurdish Red Crescent.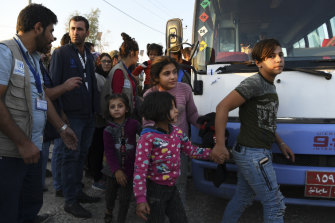 The boy later died and his sister lost part of her leg below the knee. The rescue worker said there were no military targets in the area.
And on October 13, a Turkish air strike on a market struck a civilian convoy that included several journalists, killing six civilians, including one journalist, and injuring 59.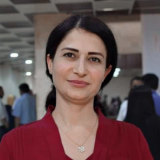 "The USA is the largest exporter of weapons to Turkey. Other suppliers include Italy, Germany, Brazil and India," Naidoo said.
The murder of politician and women's rights activist Hevrin Khalaf should also be independently investigated and the perpetrators brought to justice, the report said.
"Killing defenseless people in cold blood is utterly reprehensible and a blatant war crime."
Amnesty acknowledged Turkish claims that 18 civilians had died and 150 injured in Turkey as a result of mortar attacks they attribute to Kurdish forces in Syria.
"If Kurdish forces are firing imprecise explosive weapons into civilian areas in Turkey this would violate international humanitarian law. They should stop such unlawful attacks immediately," the report said.
https://i0.wp.com/rojavainformationcenter.com/storage/2019/10/ase30943f34fjk430hfj3jk4f3904fh34fn.jpg?fit=800%2C533&ssl=1
533
800
Rojava IC
https://rojavainformationcenter.com/storage/2022/06/RIC-logo-300x300.png
Rojava IC
2019-10-19 15:44:26
2019-10-19 15:47:28
Turkey accused of 'utterly callous disregard for civilian lives'